Welcome to Aztec Excavation & Septic
We take pride in our workmanship, competitive pricing, and customer service.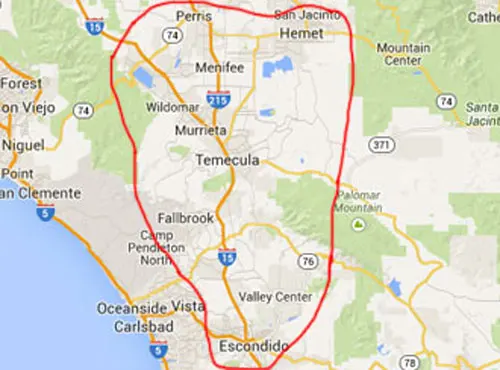 Aztec Excavation and Septic is an experienced sanitation system contractor based in Murrieta, California that specializes in septic system installation, septic repair, excavating, trench building, road grading, lot preparation, and utility installation. For more than a decade, we've provided Southern California residents with the highest level of workmanship at very competitive prices. We've worked at hundreds of sites, and built a reputation for honesty and value. As a result, the majority of our business comes from client referrals and repeat business. We're also featured on the preferred contractors list for the counties of Riverside and San Diego. We are a C-42 state licensed contractor. We stand by our work, and always perform all excavation and septic services to code.
At Aztec Excavation and Septic, we primarily serve individuals living off major grids or builders specializing in custom-built homes. We support their needs by offering expert lot preparation, excavating, and trenching, as well as the safe and reliable installation of septic tanks, advanced treatment units (ATUs), leach lines, leach fields, seepage pits, infiltrators, water lines, gas lines, electric lines, cable lines, and/or telephone lines. We can also terrace hillsides, build roads, backfill retaining walls, and smooth out existing or rutted roads. We even offer our customers repair and replacement services for septic tanks, leach lines, baffle walls, distribution boxes, risers, lids, and more.
Available 24 hours a day, 7 days a week, Aztec Excavation and Septic is ready to help with all of your residential septic and excavation needs throughout Riverside and San Diego, including De Luz, Wine Country, Meadowview, La Cresta, Wildomar, Murrieta, Perris, and Temecula. We are an owner-operated business, and take pride in what we do. We always use the industry's highest quality materials and work with customers to deliver strategic, cost-effective, and long-lasting results. Call us today at (951) 704-5890 to learn more and get a free over-the-phone or on-site estimate.